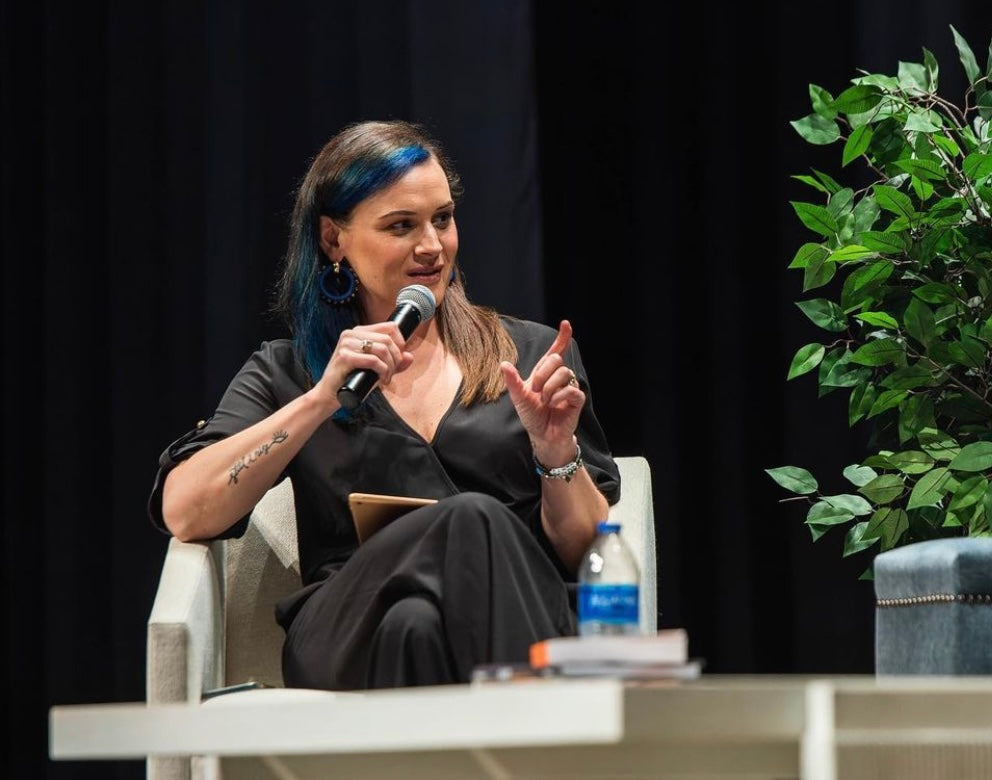 Juliet would love to speak with your group!
Juliet has given keynote speeches to international audiences and speaks to audiences of any size -- companies to symposium auditoriums to your book club! Let's customize a topic to fit your needs.
Juliet is a dynamic, engaging, and relatable speaker. She is attuned to the audience and will leave them with practical takeaways and insight to enhance their lives.
Submit Speaking Request Here!
Testimonials
We have had Juliet present on multiple topics for our organization, and each one has been presented with enthusiasm, empathy, and professionalism.  We receive a magnitude of positive feedback each time we have her speak, and these are our most well attended events!  Juliet provides an approachable look at mental health, therapy, and destigmatizing both.  We are a healthier workplace because of Juliet's willingness to share with us!

Juliet was engaging and kept me riveted throughout the entire webinar.  That is tough to do via zoom but somehow she managed to hold my attention and I came away with really great takeaways.  Keep things like this coming!

I found Juliet's approach to presenting very natural and engaging in a world where it can be hard to be engaging via a virtual webinar.  Thank you for providing her contact information as I will be reaching out if a need arises for content at one of my events.

Thank you so much for inviting me to this!  I would love to have more of these types of talks/presentations as it gives us a chance to step back from our busy lives and think about ourselves for an hour.  I found Juliet to be a very authentic and engaging speaker and really appreciated the wrap-up and takeaways that she provided us with.